CALL OR EMAIL FOR TRADE PROMOTIONS, QUANTITY SPECIALS. Wholesale Discounts and International please call: 1-718-692-2928
     Cosmetic Brushes                           Aesthetician Tools                           Esthetician Supplies 
 
    
       Gifts For All Occasions                    Pro Skin Care Tools                   Robes & Spa Ware          Call us ... you will be surprised at just how much we can benefit you, your SPA, and SALON Inquiries welcome please call us at 1-718-692-2928  Outside New York  Call: 1-800-463-8352
We are a provider of Esthetician - cosmetology supplies,  accessories, and essential equipment for Spa, Salon, and Day Spa.
We manufacture Cosmetic and Skin Care Brushes, with over fifty years of service to the industry.
We provide a large variety of esthetician - cosmetology supplies including
professional skincare tools, disposables, robes, clothing, and much
more.
We pride ourselves on the quality and ethics we put into each sale and all our products
Esthetician Supplies and Accessory Items:
Esthetician Supplies, Spa, and Salon accessory items have made Teka Fine Line Brushes the upscale brush manufacturer we are today. Our private label and wholesale programs offer a variety of formats to include stamping, embroidery and packaging, and others. We are also known for supplying spa and salon equipment. Disposables, Salon, Spa, and Day Spa Essentials and Accessories complete our product menus. Whether we manufacture brushes or distribute cosmetology supplies and accessories, our customer is a winner of quality products.

Our Brushes:
Our philosophy is to provide quality and ethics to all our customers which are evident in all the brushes we manufacture. We make our skincare brushes plus our cosmetology brushes from premium quality components. Our hair, handles, and ferrules, make the TEKA Brush what it is today, a desired long-lasting product that does what it is supposed to do. Our expertise allows us to provide businesses, estheticians, and cosmeticians with a broad range of private label options. Some of the private label options are handle length, handle color, stamping color, packaging, and others.

Personal or Professional:
The personal or professional needs of estheticians are served by our philosophy of a good Spa accessory or product. Our accessory/product does what it is supposed to do. Accessory/product/s are easy to reorder for spas and day spas by the spa, day spa, esthetician, cosmetician, or for personal use. We believe this is the only way to obtain and maintain satisfied clients. Someone said there is nothing left to say when the job at hand is done right the first time.
We feel there is one thing left to say, THANK YOU.

You now know just a few of the reasons why many people turn to TEKA for Salon, Spa, and Day Spa essentials, tools, and accessories to satisfy their needs.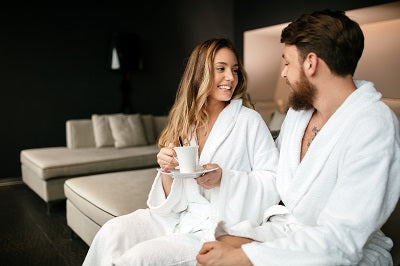 Spa and Salon Inquiries
Call us ... you will be surprised at just how much we can benefit you, your SPA, and SALON.
Inquiries welcome please call us at 1-718-692-2928  Outside New York  Call: 1-800-463-8352
For International Orders Or Inquiries Please Click Contact Us Below
Contact us